Here the Shoah Memorial offers information and resources for teachers who would like to address the theme of the Holocaust in comics with their pupils.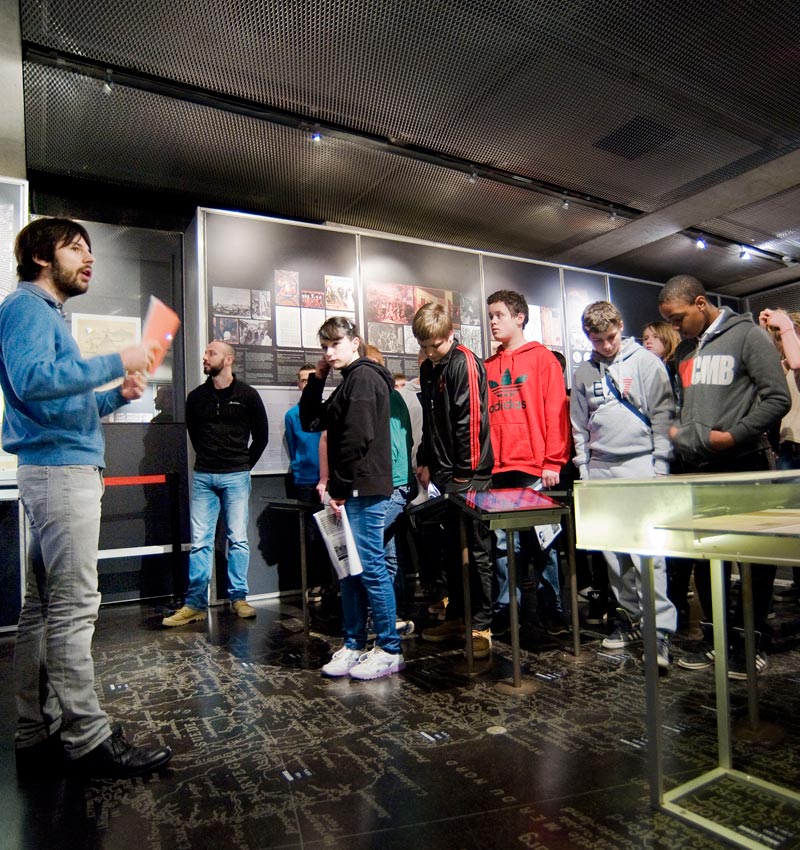 Guided tour of the exhibition for schoolchildren
The Shoah Memorial offers schoolchildren guided tours of its temporary exhibitions. To book one for your class, please contact us at least two months in advance (subject to availability).
Information and booking
Tel.: 01 53 01 17 86  
E-mail: education@memorialdelashoah.org
Price: €49 per class/free for high schools in the framework of the partnership with the Île-de-France Regional Council.
All the guided tours for schoolchildren
Borrow an exhibition from the Shoah Memorial
The Shoah Memorial designs and makes traveling exhibitions featuring archival materials that have never been seen by the general public (artwork, photographs, letters, testimonies, etc.) or that illustrate concise texts edited by European Holocaust specialists. They are available to schools on request.
The traveling exhibition "Mus/Mouse/Maus, Swedish Variations on the Theme of Art Spiegelman's Comics" highlights the heritage value of Art Spiegelman's work as well as the use of comics to pass on the history of the Holocaust. It also offers a glimpse into Sweden's comic-book culture and its rich, contemporary characters and means of expression.